ABOUT US
Welcome to SaziHotel – Where true hospitality awaits you!
With 9 locations in Hanoi and Ho Chi Minh City, SaziHotel is a trusted system offering nearly 150 luxurious rooms and apartments. In Hanoi, we specialize in homestays and serviced apartments, while in Ho Chi Minh City, we provide hotels and serviced apartments.
At SaziHotel, our rooms and apartments are meticulously maintained with love and care. We guarantee that every space is kept fresh, clean, and visually appealing, creating a comfortable and welcoming atmosphere for our guests. Furthermore, our competitive pricing ensures that we meet the diverse needs and budgets of our customers.
With a dedicated and professional team, we are committed to providing an exceptional stay experience for our guests. At SaziHotel, we prioritize customer satisfaction and strive to exceed your expectations.
Make SaziHotel your top choice for your next trip. We are confident that your complete satisfaction is our utmost priority, and we will continuously strive to meet and exceed your expectations.
Book your stay with us today and embark on a remarkable experience with SaziHotel!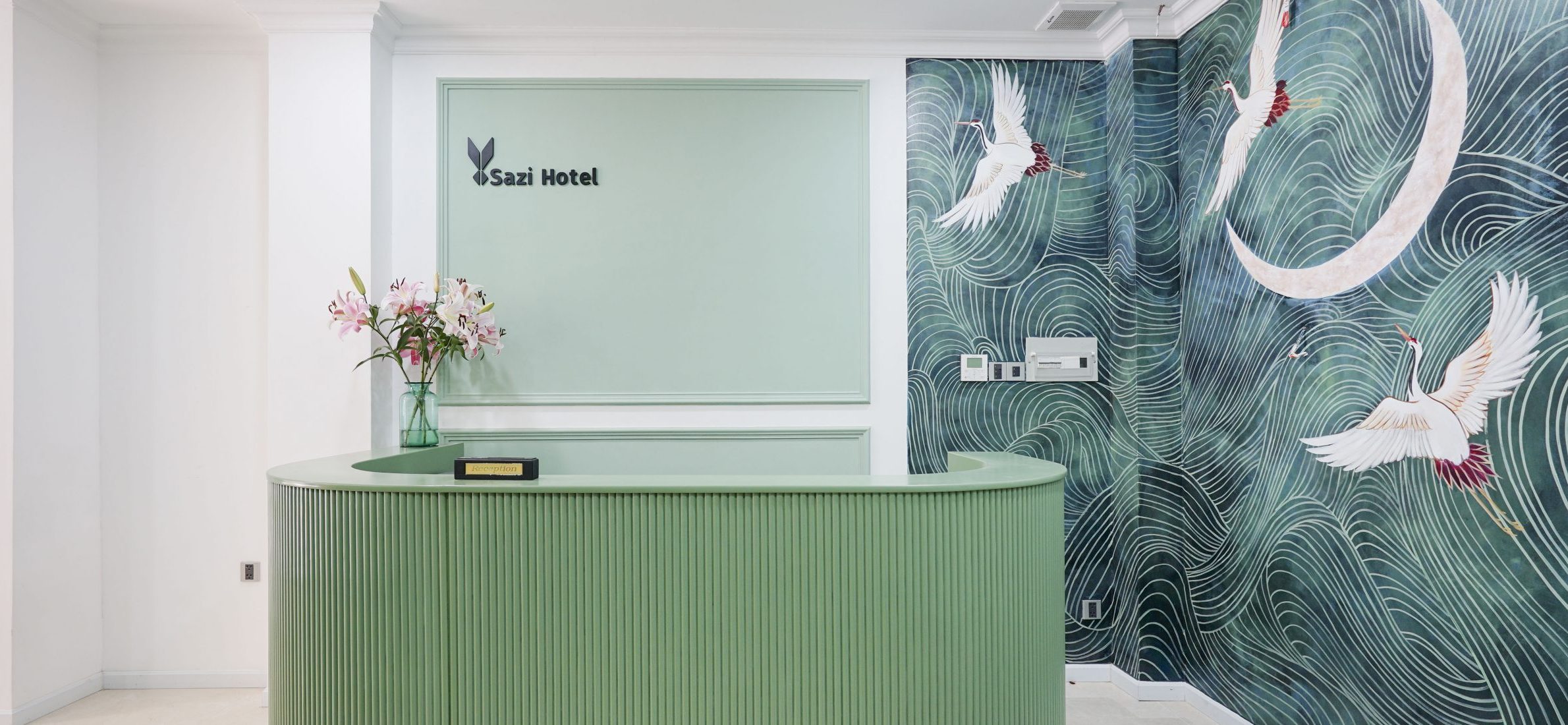 Our Story
SaziHotel was founded by Lien Le, a passionate entrepreneur. After graduating in finance and banking from the National Economics University and gaining over 8 years of experience in the financial industry, Lien Le decided to venture into the hospitality sector. Starting with renting out an apartment on Tran Quoc Toan Street, Hoan Kiem District, Hanoi through Airbnb, she established a mission – to provide customers with quality rental homes at affordable prices.
With a focus on quality, we are committed to offering well-appointed, modern, and convenient hotel facilities that cater to the majority of budget-conscious travelers. All our properties are strategically located in vibrant neighborhoods, close to bustling residential areas, office buildings, and popular tourist attractions. This ensures easy accessibility and the opportunity to explore key destinations within the city.
Meet Our Team
Ms.Lien Le

Founder & CEO

Ms.Thu Trinh

Hanoi Branch Manager

Ms.Lien Le

Ho Chi Minh Branch Manager